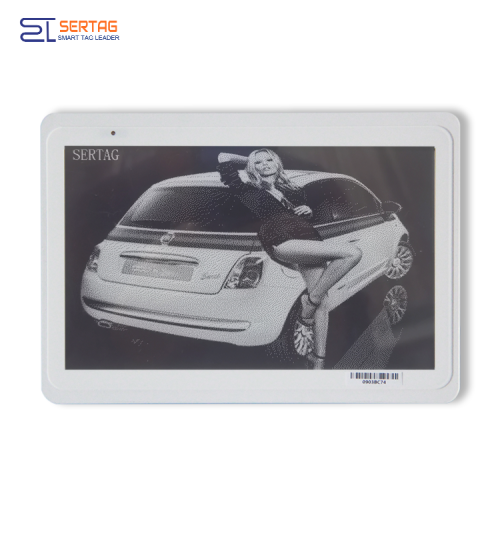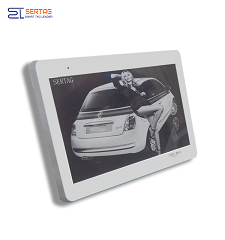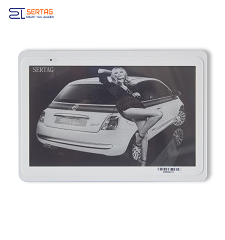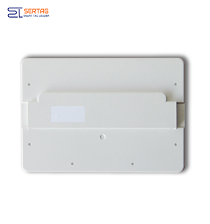 7.5 inch low power China electronic shelf labels digtial price tags esl for retail
Item specifics
Part NO.

SETR0750N
Outline

216mm(V) ×131mm(H)×9mm(D)
Weight

239g
Color Display

Black and White
Display Size

7.5 inch
Display Resolution

640(H)×384(V)
Communication Band

433MHz/868 MHz /915 MHz
Response Time

9S(Configurable)
Battery Life

Not less than 5 years,Replaceable
Battery

CR2450*6
Description
7.5 inch low power China electronic shelf labels digtial price tags esl for retail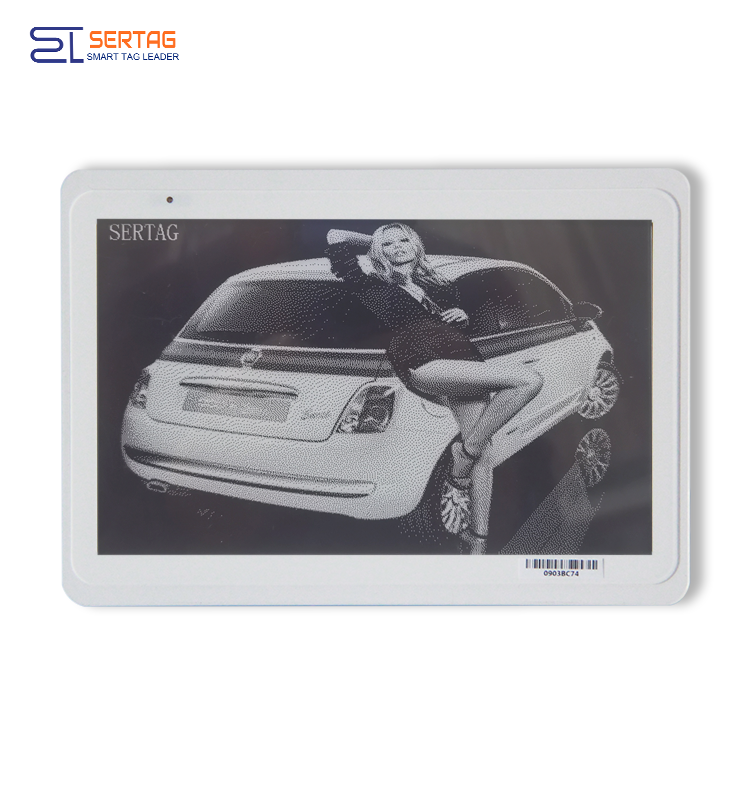 2.Seen through 180°
3.212x104 pixels full graphic, E-Paper displays
4.Black & white, red/yellow colors available
5.Reverse display option (black/red/yellow background)
6.Scannable QR codes and images
7.Completely customised screen templates tailored to your brand
8.Cloud or local Server based options
9.Flashing LED lights (more info below)
10.Perfect for the retails, warehouses, logistics management and meeting system
11. Supports multi-language
12. True two-way communication
| | |
| --- | --- |
| | |
| Screen Size | |
| | 216mm(V) ×131mm(H)×9mm(D) |
| | |
| | Bi-stable EPD(E-ink Display) |
| | |
| | Standard unit available with white frame |
| | Recognized by Scanner or Labeling on back |
| | |
| | |
| | Not less than 5 years,Replaceable |
| | |
| | |
| | |
| | |
Wireless communication technology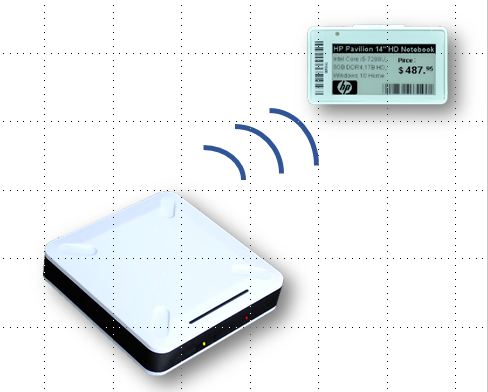 Ø
Display update rate:
30 minutes/30 thousands tags.
Ø
Communication Band:
RF 433M
Hz
.
Ø
Coverage Distance:
30-50
meters
Ø
Display Templates:
Customizable, support for dot matrix (picture).
Ø
Working Temperature:
0 ℃ ~40 ℃
or
-
25
℃
~15
℃。
Ø
Communication interaction: two-way communication, real-time interaction.
Ø
Life Time:
5
Years, battery can be changed.
Ø
System: Support format text, Excel files, data intermediate table, custom development and other methods.
Solution for Market
Real-time display of the latest price and price type of the supermarket background system and other related information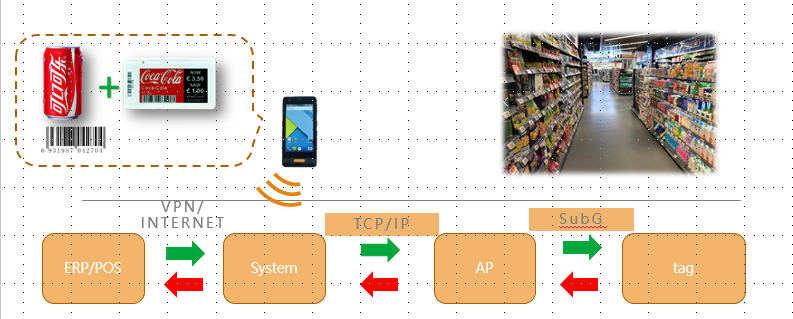 Network architecture (single store model)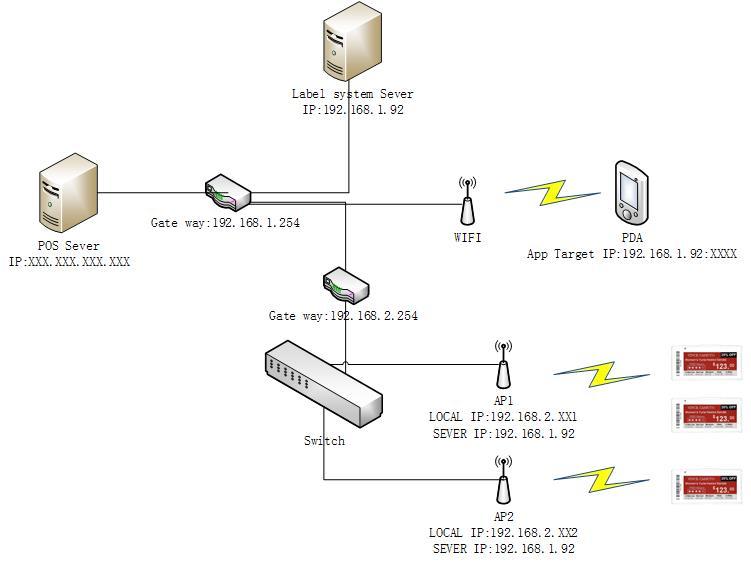 Network architecture (multi-store model)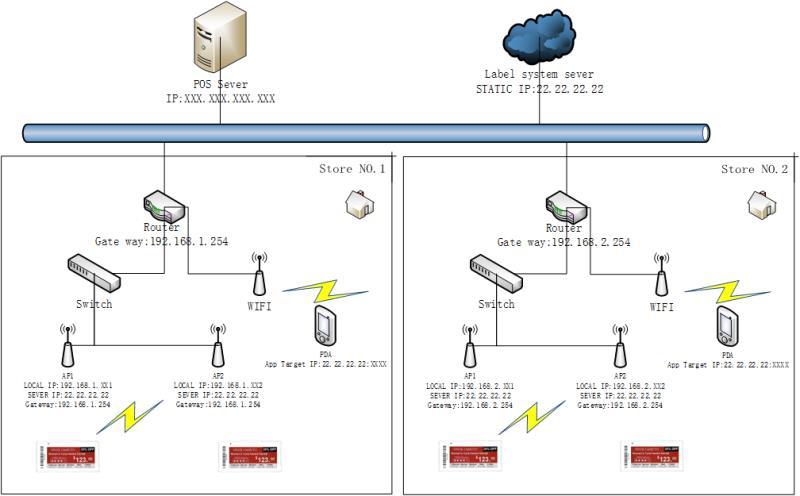 Why choose sertag's electornic shelf labels ?
1.Improve the operation efficiency of commodities
2.In-depth evaluation of the value of each commodity and each location
3.Intelligent display of commodity information
4.Enhance the interaction between products and customers
Prdouct Function

Sertag

HS-COMPANY

HL-COMPANY

B-COMPANY

Power Dissipation

5--8 years

5years

5years

5years

multichannel

Industry SubG

single channel Industry Subg

no

no

no

Cost

High

High

High

24M

12M

12M

8M

2000/hour

700/hour

700/hour

700/hour

Simple, low maintenance cost

Complex, high maintenance cost

Complex,high maintenance cost

Complex,high maintenance cost

Application

Retail ,logistics, medical treatment, storage

retail


retail

retail