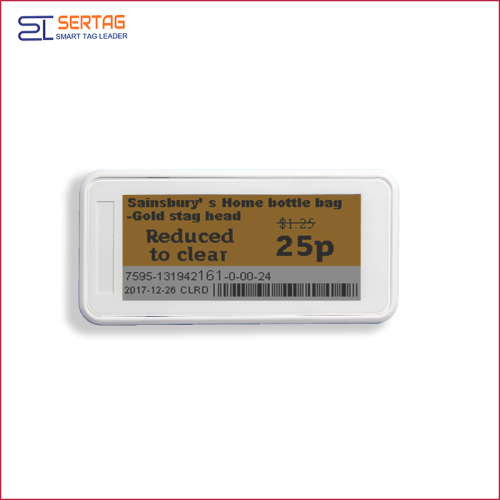 2.9inch 296*128 resolution digital price tags e-paper e-ink display with wifi
Item specifics
Outline

93.0*44.0*12.3mm
Color Display

whie black and yellow
Size

2.9inch
Display Resolution

296(H)×128(V)
Communication Band

2.4G 16-way wireless
Description
2.9inch 296*128 resolution digital price tags e-paper e-ink display with wifi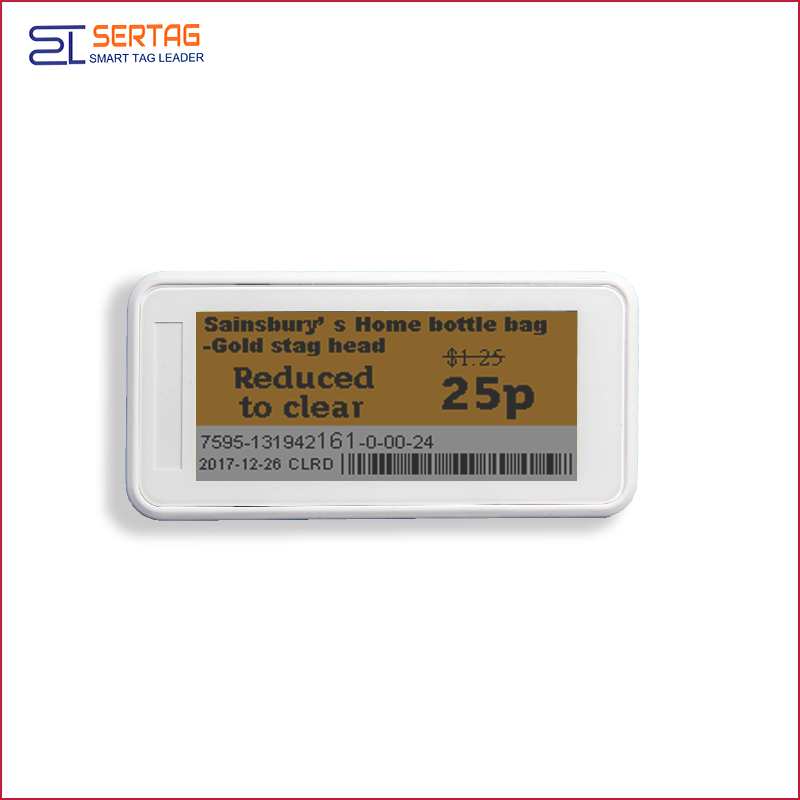 Feature
1. Low energy(BLE)
2. Red /Yellow color available
3. Cloud or local Server based options
4. Bluetooth 5.0 wireless communication
5. 296x128 pixels full graphic, E-Paper displays
6. Perfect for the retails, warehouses, logistics management and meeting system
Software/hardware Architecture 1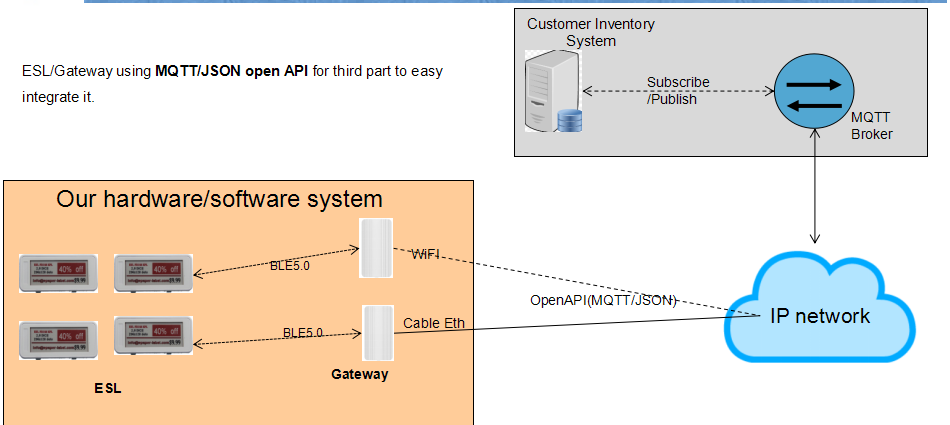 Software/hardware Architecture 2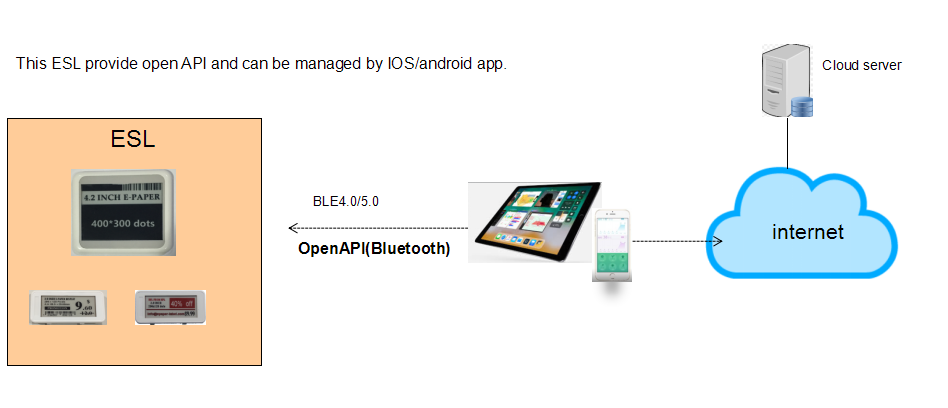 | | |
| --- | --- |
| | 2.9inch bluetooth 5.0 white black & yellow digital price tag E-ink Electronic Shelf Label for healthcare |
| Screen Size | |
| | |
| | |
| | |
| | Bi-stable EPD(E-ink Display) |
| | |
| | Standard unit available with white frame |
| | Recognized by Scanner or Labeling on back |
| | |
| | |
| | |
| | |
| | |
| | |
| | bluetooth electronic shelf labels digital price tag |
1.Opening Platform Design
ESL Gateway not only an ESL manager. It's an open platform to make your ESL and other BLE sensor easily connect to cloud.
All the interface are opening for third part.
•Support third part ESL/BLE device connect to the cloud via BLE GW;
•Support third part MQTT server;
•Support your own firmware running on ESL Gateway;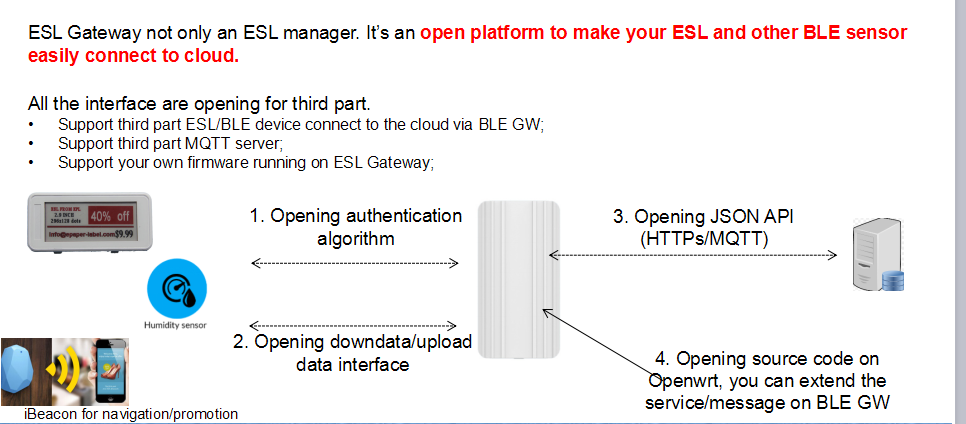 2.Self-organized deployed
• Once you deployed the ESL(>1000pcs) and Gateway, the relationship between ESL and Gateway will automatic setup within 3~5 minute.
• Gateway supports redundant configuration, once one Gateway down, other Gateway(with in same coverage) will automatic take over ESL management within 10 seconds.
• Gateway support pool load balance deployed, the Customer Inventory System can select an light load Gateway to update price about ESL.
3.Open API Example: ESL monitor

If you want to know more i suggest you had better buy demo kit , please see below:
1) Software and API interface (SQL.Server,Client)
2) AP Base 1 set (with 300-500pcs shelf labels)
3) Electronic shelf labels (dot matric epaper display,1*7.5 inch, 3*2.9 inch, 3*2.13 inch )
4) Mounting slots(fixing labels on shelves)
5) API/SDK interface
6) 24 hours skype online
7) Powerful technical support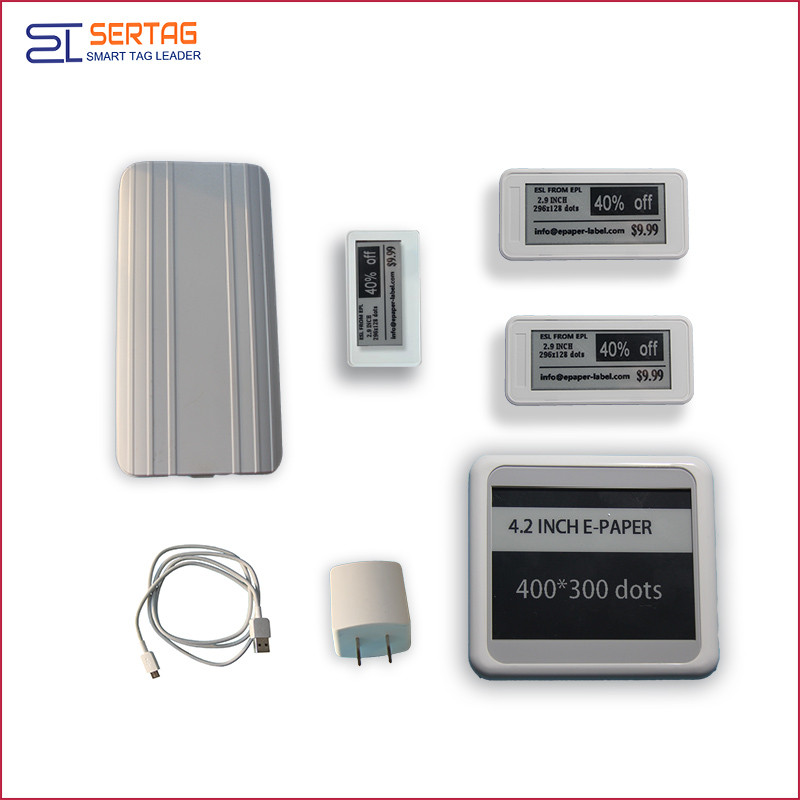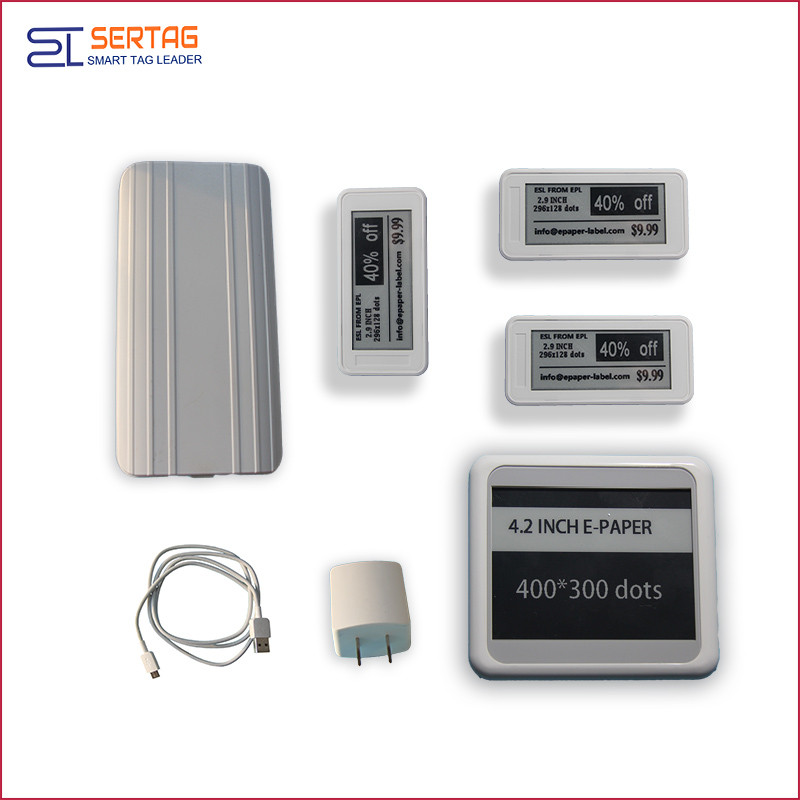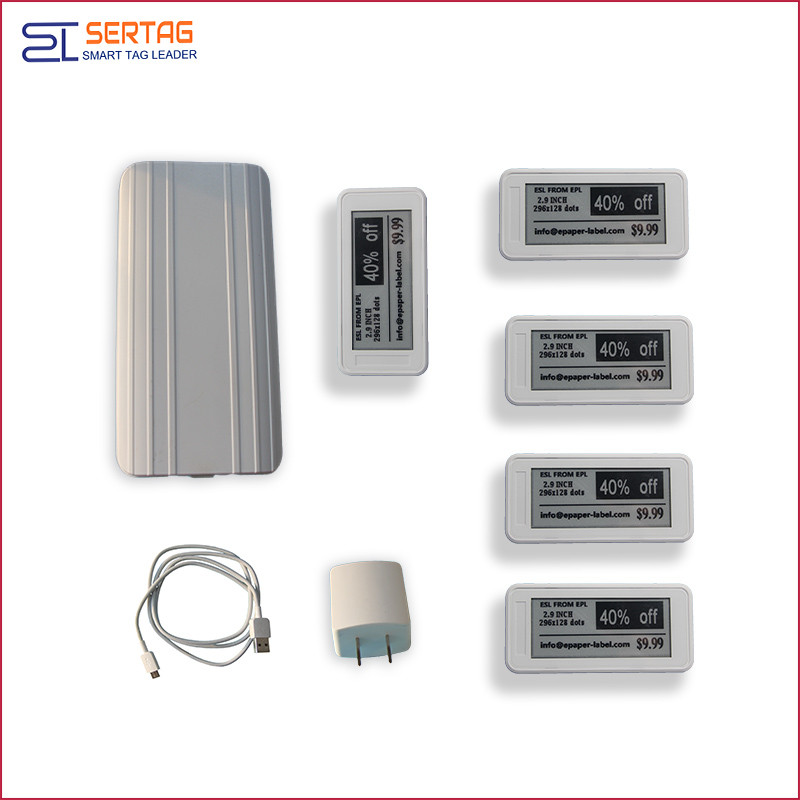 4.Two-way authentication ensures device security
To ensure that the devices and gateways are not illegally connected. BLE Gateway and device using Bi-directional MD5 with random authentication.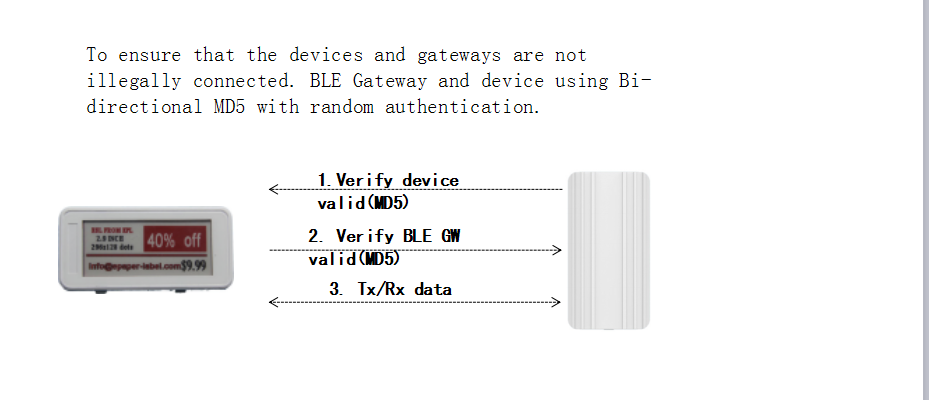 5.Web portal Configuration
The Gateway Support Web portal configuration, for example: chrome explore
No need to install app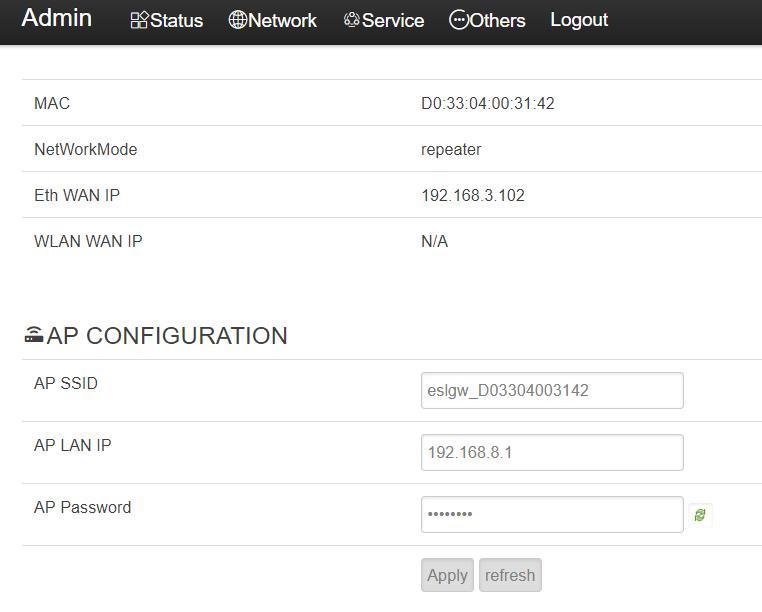 6.Open source code/SDK on Google
1).Gateway integration guidance and gateway installation and configuration guidance.
2). The client software Demo supports the connection of the MQTT server address and is based on the Java1.7 version.
3). Convert the BIN formatted image to the demo of the MQTT JSON message, based on the C language implementation, developed using Visual Studio 2010.
We will continue to update the resources to make your develop more easily.
APP SOLUTION :Connection the ESL using APP