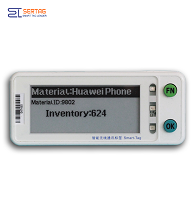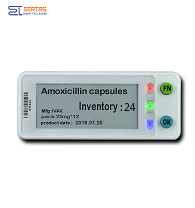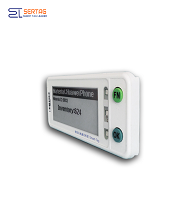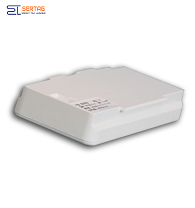 2.9inch smart tag digital price tag Electronic Shelf Label for warehousing
Item specifics
Part NO.

SETW0290N
Outline

45mm(V)*89mm(H)*13.5mm(D)
Weight

44g
Color Display

Black and White
Display Size

2.9 inch
Display Resolution

296(H)×128(V)
Communication Band

433MHz
Response Time

3S(Configurable)
Battery Life

Not less than 5 years,Replaceable
Battery

CR2450*2
Description
2.9inch smart tag digital price tag Electronic Shelf Label for warehousing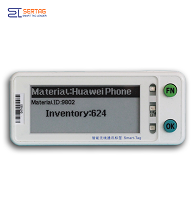 Feature
1. Low energy
2. Black and white
3. Cloud or local Server based options
4.
433MHz/868 MHz /915 MHz
ommunication
5. 296*128pixels full graphic, E-Paper displays
6. Perfect for the retails, warehouses, logistics management and meeting system
| | |
| --- | --- |
| | |
| Screen Size | |
| | 45mm(V)*89mm(H)*13.5mm(D) |
| | |
| | Bi-stable EPD(E-ink Display) |
| | |
| | Standard unit available with white frame |
| | Recognized by Scanner or Labeling on back |
| | |
| | |
| | Not less than 5 years,Replaceable |
| | |
| | |
| | |
| | |
Wireless communication technology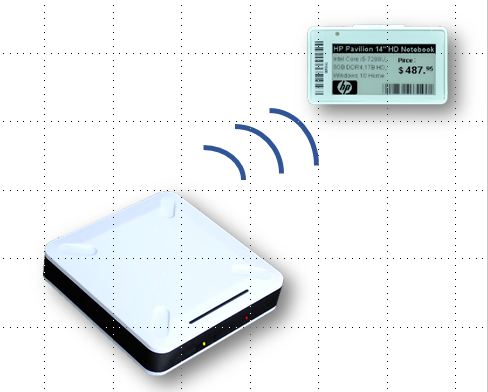 Ø
Display update rate:
30 minutes/30 thousands tags.
Ø
Communication Band:
RF 433M
Hz
.
Ø
Coverage Distance:
30-50
meters
Ø
Display Templates:
Customizable, support for dot matrix (picture).
Ø
Working Temperature:
0 ℃ ~40 ℃
or
-
25
℃
~15
℃。
Ø
Communication interaction: two-way communication, real-time interaction.
Ø
Life Time:
5
Years, battery can be changed.
Ø
System: Support format text, Excel files, data intermediate table, custom development and other methods.
Solution for Intelligent warehousing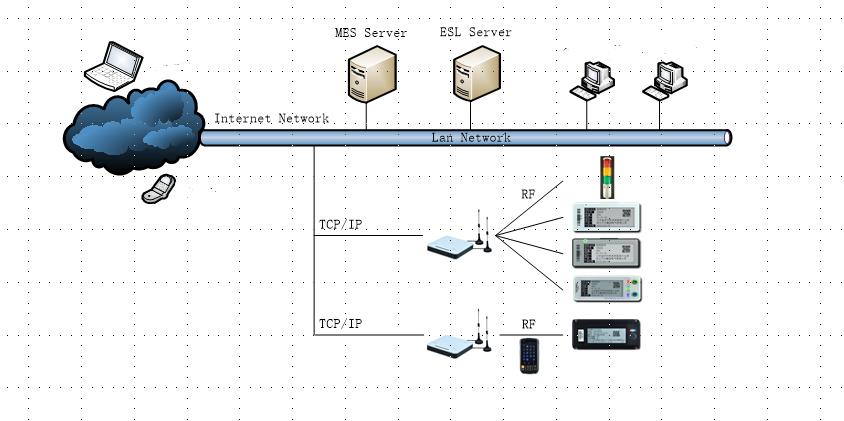 Why choose sertag's electornic shelf labels ?
Using advanced electronic shelf labels and ultra-low power consumption wireless networking technology, the operation information generated in the process of warehousing, goods picking, stock taking and other processes is realized, and the real-time interaction with MES system is realized.
Realize informatization, paperless management and fine management of goods and storage space;
Label system and management system docking, analysis of inventory status, real-time storage management;
MES system confirms task list and automatically assigns tasks to operators;
To realize the segmentation and merging of documents to satisfy the simultaneous operation of multiple orders and multiple people;
Design batch management and efficiency management during picking and allocation, and realize fifo control of materials;And can achieve the designated materials for priority distribution;
All business documents are automatically extracted from MES system to realize real-time synchronization of warehouse electronic label system and MES data.Create an independent database to record the information that cannot be recorded by ERP at present as the supplement and improvement of ERP;
Provide a variety of query conditions, to solve the operator experience management bottleneck, to avoid staff mobility caused by the loss of the enterprise;
System operation is simple and clear, easy to learn and easy to understand, make full use of the information resources, reduce the workload of information input, reduce the labor intensity of operators.
Prdouct Function

Sertag

HS-COMPANY

HL-COMPANY

B-COMPANY

Power Dissipation

5--8 years

5years

5years

5years

multichannel

Industry SubG

single channel Industry Subg

no

no

no

Cost

High

High

High

24M

12M

12M

8M

2000/hour

700/hour

700/hour

700/hour

Simple, low maintenance cost

Complex, high maintenance cost

Complex,high maintenance cost

Complex,high maintenance cost

Application

Retail ,logistics, medical treatment, storage

retail


retail

retail