Under What Circumstances Will You Choose Bluetooth Sertag Electronic Shelf Labels?
Share
publisher

Sertag
Issue Time

2022/11/22
Summary
Sertag bluetooth electronic labels are widely used in meeting room ,intelligent door plate , industrial kanban , smart medical care, etc.
As a professional China electronic shelf label manufactuer ,Sertag has a very rich product line, such as: 2.4G electronic shelf labels, wifi electronic labels, pick to light eink tags , bluetooth electronic shelf labels.
Of course, the fields of application of different products are also somewhat different. Today I will introduce bluetooth electronic labels
Here is the architecture of bluetooth electronic labels as below :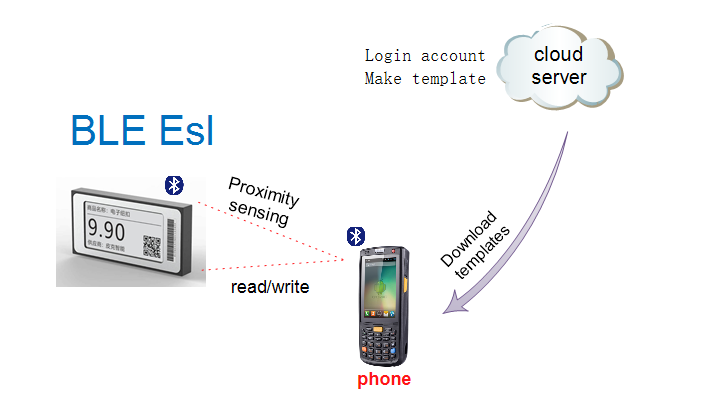 The
bluetooth electronic labels
has the following advantages:
1. No base station, server, mobile Bluetooth wireless update 2. Original fast scanning technology, intelligently sensing the label content to the mobile phone 3. The template can be designed by DIY, and the multi-template can be switched at will 4. Support firmware online upgrade 5. Total reflection 2.1-inch TFT screen, real-time display, ultra-low power consumption 6. Wide temperature support -20-70 degrees 7. Length, width and thickness: 69.5x35x14.8mm 8. 2-3 years battery life, battery can be replaced 9. Support batch refresh 10. Support content: text/bar code/QR code
Here Sertag bluetooth electronic labels are widely used in meeting room , small store,s
mart medical care, industrial kanban in digital factories, etc.