Sertag PTL Electronic shelf labels accelerates automated warehousing and logistics management under the epidemic
Share
publisher

Sertag
Issue Time

2021/07/30
Summary
PTL electronic shelf labels ,PTL digital price tags ,PTL electronic price tags , PTL e-ink display tags ,PTL ESL
The impact of COVID-19 in 2020 has been severe for most industrial enterprises.Although work and production have gradually resumed, the small number of personnel makes the storage and logistics management unable to bear high load operations, which affects the performance of warehouse operations.
Because of this, enterprises have stricter requirements on the accuracy of data,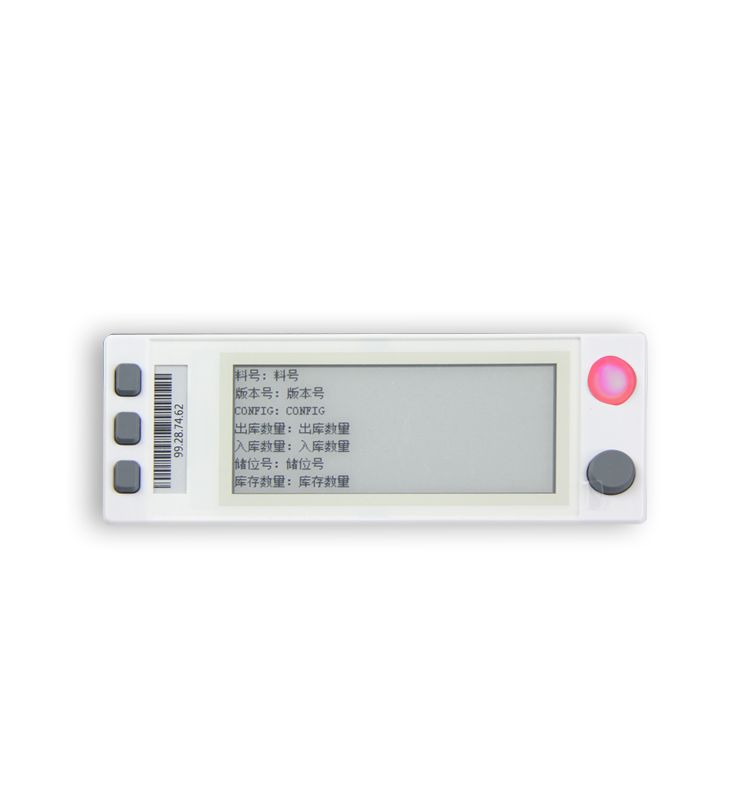 such as the accuracy of warehousing goods can reach more than 99%, can respond quickly to special needs, can provide accurate and real-time data analysis for managers, can effectively reduce the backlog of inventory funds, etc.
This requires warehouse management personnel and warehouse personnel to constantly improve accuracy, timeliness and flexibility, real-time accurate display and verification of data has become a rigid demand of warehousing.
At this point,pick to light (PTL) electronic shelf labeling is also used for warehouse management.General electronic shelf label can be set in the elevated, roadway stacking crane, stacking robot, AGV car and other automation equipment, and OMS, WMS, WCS and other systems connected.Because of the passive characteristic of the label, the data can be displayed in real time when the equipment is running, and the data can be checked and proofread during the running process, which can reduce the workload of the management personnel and personnel.Cost and effectively improve the accuracy of warehouse data.
The main focus of warehouse automation management is operation automation, data accuracy, process efficiency, and PTL digital price tag only plays a very important role in the data part.It has the characteristics of long service life, passive display, strong port compatibility and simple installation.Suitable for warehouse automation management.
Under the impact of COVID-19, the upgrade and application of warehouse automation management is particularly important for the current situation of enterprises.Even in the absence of an epidemic, automated management is a necessity for enterprise supply chain development and transformation.PTL electronic price tag is only the core part of the application of warehouse data management. It can effectively relieve the pressure of personnel shortage, improve management efficiency and speed up the process of automatic management in enterprises.