Benefits of Digital E-ink Price Tag
Share
publisher

Sertag
Issue Time

2020/12/24
Summary
electronic shelf labels,digital e-ink price tag,digital price tags,esl,electronic price tags
In recent years, one of the most interesting changes to hit the industry has been Electronic Price Tag (ESLs). These "electronic" versions of price tags use e-ink to display a price and are connected to a computer database. This makes changing in-store prices as easy as typing a new price into the software and clicking "send".These price tags have numerous benefits for retailers. But ultimately, the greatest advantages are the ability to engage in real-time dynamic pricing in-store and build an omnichannel experience to enhance customer loyalty.Interested in learning more about the benefits of these price tags? Here are 5 reasons brick-and-mortar retailers should consider the investment.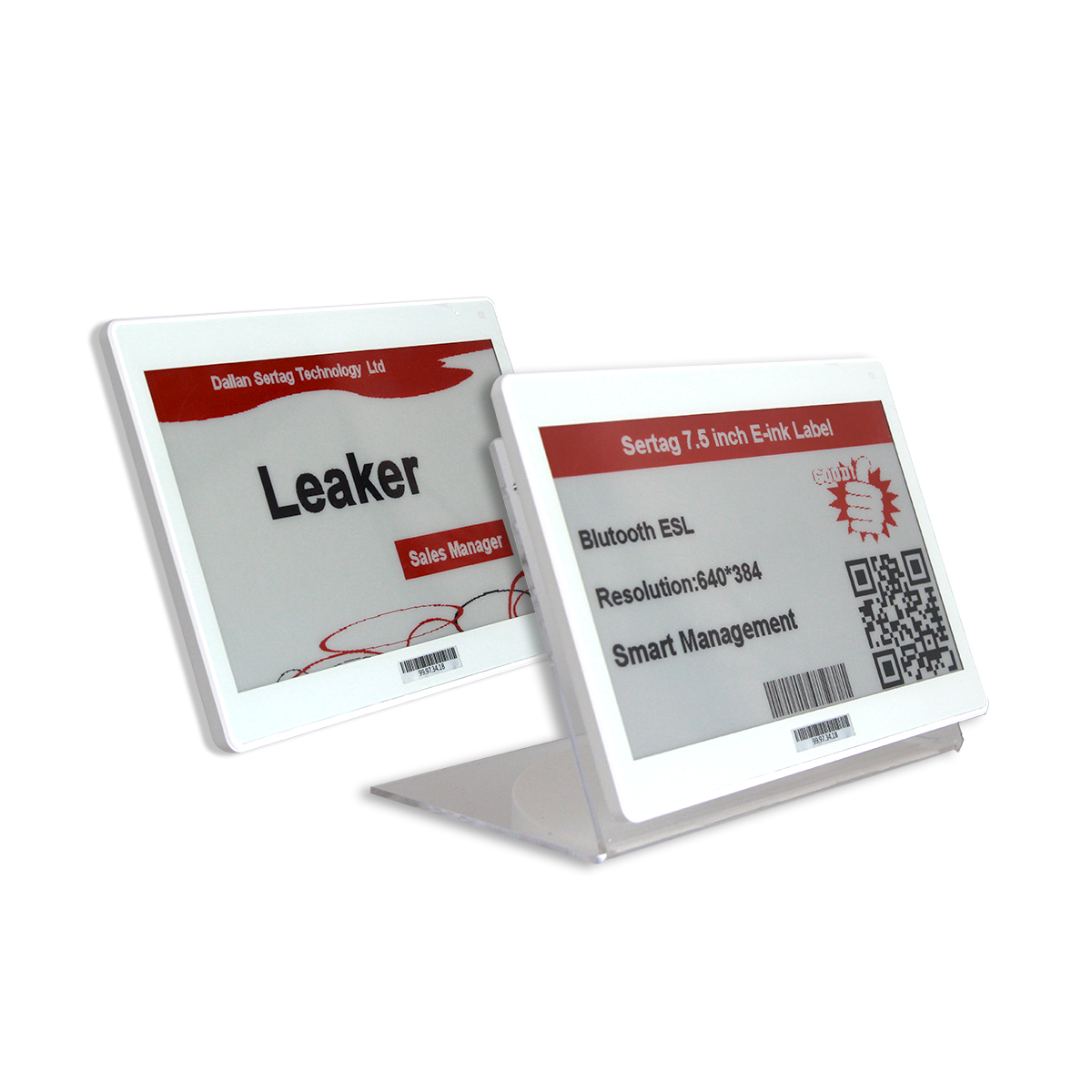 1. Accurate pricing across channels
The internet has completely transformed how people shop, and it's not uncommon for consumers to price check an item while they're standing in a store. Shoppers lose trust in a company if the in-store prices don't align with the online display, and unfortunately this is often the reality they encounter.
ESLs, however, completely change that interaction. With one standardized pricing system, your customers won't be disappointed by price differences anymore. Instead, your company can immediately reflect any online price change in-store.ESLs also allow you to align your promotion prices, audit trails for your headquarter to check changes, and fix any pricing errors. Each of these keeps your prices accurate across the board and ensures your customers see your optimal price.
2. Shelf edge influence
The shelf edge is one of the most important sales influencers. Most purchases are made at this point — so you want to make sure your pricing information is accurate.With paper labels, changing pricing information is prone to human error. It's also a slow process, and by the time you finish re-labeling, prices might have changed again online.With ESLs though, these changes are easy, so you can capture more sales at the shelf edge. You can react competitively to price changes, enable instant promotions, track what promotions work, and protect margins on time-sensitive stock. You can even create offers based on where a specific customer is standing in the store with just a few clicks.
3. Enhance your omnichannel experience
It's no secret that omnichannel is the future of retail. According to Planet Retail, 67% of consumers feel that technology improves their shopping experiences. How do ESLs help you build a successful omnichannel experience? ESLs enable you to interact with your customers in ways that were previously impossible:
• Display stock levels so customers know whether the supply is limited
• Display online prices of competition so consumers can trust you when you say you have the best price
• Enable simple ordering with QR codes
• Display reviews of products, so shoppers can understand