How does bluetooth electronic shelf label supplier stand out from many competitors?
Share
publisher

Sertag
Issue Time

2020/07/28
Summary
bluetooth electronic shelf labels ,bluetooth price tags, bluetooth digital price tag ,blue price tag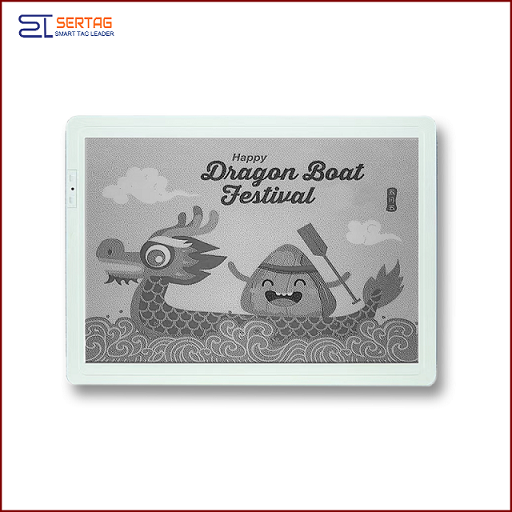 In recent years, with the advancement of Internet technology, various online bluetooth electronic labeling system companies have risen rapidly, and offline traditional retail is facing unprecedented challenges. Traditional retailers are constantly changing their business concepts and methods and seeking new breakthroughs. Traditional stores can no longer meet the needs of customers. With the rise of unmanned retail, smart shopping guide robots, and self-service containers, more and more merchants choose low-power, high-contrast electronic shelf labels.
What benefits do ble price tag bring to merchants?
One: One of the best of electronic price tags
In terms of brand image, when customers come in, the first impression is particularly important. First, they will notice the price tag at first sight. Merchants replaced the previous paper prices with high-end bluetooth electronic price tags, and various template settings greatly enhanced the store image.
Effectively optimize the shopping experience
Management efficiency is greatly improved
Improve the image of the store
Scan the QR code, jump to the online store, online and offline integration
Simplified price change process
Two: complete tracking
Starting from the customer's preferences, it helps the clerk to more accurately understand each customer served, thereby increasing the sales conversion rate and transaction rate.
iBeacon will track the entire process, recording the time customers spend in each area, the products they watch, transaction records, walking tracks and other information. Based on this information, the clerk can provide customers with more personalized products, furniture and services.
Three: asset management
From the perspective of asset management, no matter how many customers there are, there is no need to worry about not seeing the product, which increases the customer experience, increases the flow of people, and also protects corporate assets.
Electronic shelf label trip alarm: Bluetooth tags have obvious trip alarms to prevent tags from being deliberately tripped
Real-time asset positioning: The Bluetooth gateway scans tag signals in real time, coordinates the distance between multiple tags and the gateway, and determines the real-time location of assets.
Movement track record: The Bluetooth gateway records the position when repeatedly scanning the tag to form continuous information, so as to obtain the actual movement track of the asset in the background.